Q: Can I have a wood burning stove if I don't have a chimney?
A: Yes. You don't even need to build a false chimney breast to be able to have a wood burning or multi fuel stove. There is a special flue system designed for these particular cases, called a twin wall flue system. It uses a double-skinned flexi-liner which both draws air from the outside and expels combustion gases and unwanted particulates, thus achieving exactly what a traditional chimney breast does.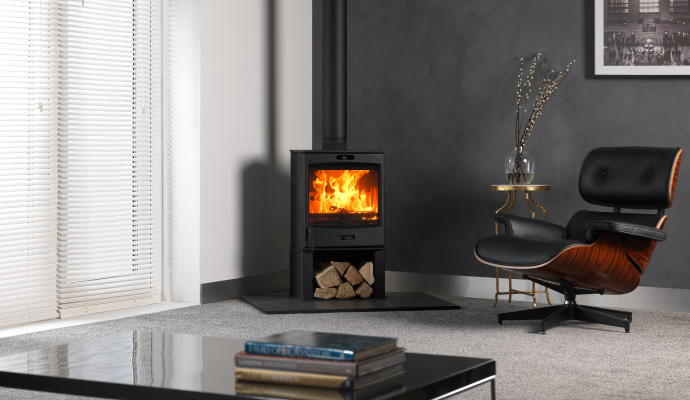 Q: Can I keep my existing hearth/ fireplace surround and just replace the wood burning stove?
A: Provided that your hearth and fireplace surround are made out of a non-combustible material, you should be able to keep your existing components in most cases. The materials that are generally accepted for most wood burning and multi fuel stoves are: limestone, bath stone, slate, marble, micro-marble, granite and tiles. If you choose to go for an inset wood burning stove, you might have to replace your back-panel and hearth to a slabbed and sectioned version, depending on the heat output of your chosen inset stove.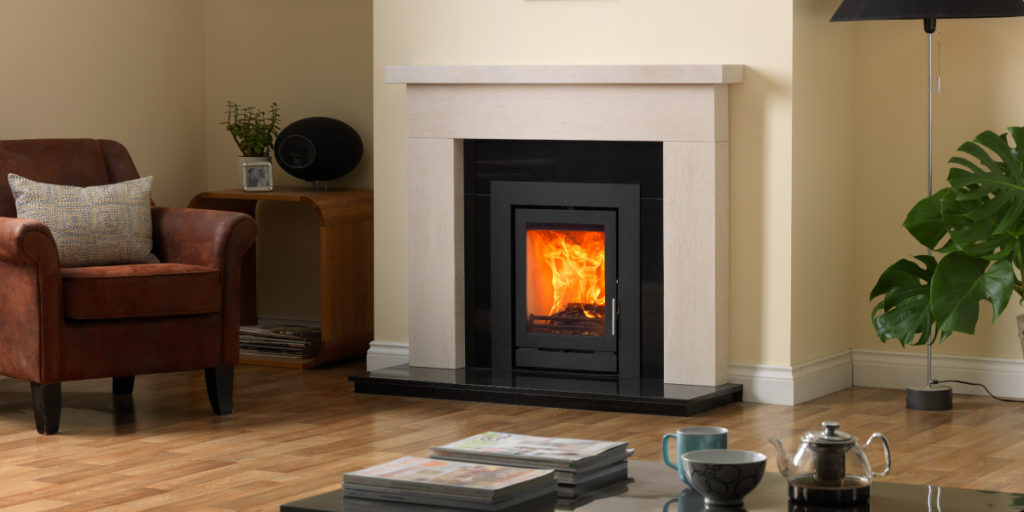 Q: Do I need air vents in my room if I get a wood burning or multi fuel stove?
A: Air vents are generally required if the stove you purchase has a nominal heat output over 5kW, but may sometimes be required even if the output is lower depending on how well insulated your house is (this would be confirmed on the survey). There are ways to get around this, however: some wood burning and multi fuel stoves come equipped with a direct external air supply (usually located on the lower side of the stove's body), and can be used to connect a flue pipe going out through an outside wall.
Q: What's the difference between a wood burning stove and a multi fuel stove?
A: A wood burning stove can only be used to burn logs exclusively, whereas a multi fuel stove allows you to burn logs as well as other types of smokeless fuels such as smokeless coals, briquettes, pellets, etc. Though there used to be a slight difference in terms of efficiency between the two, this is no longer the case; the multi fuel and wood burning versions of a stove model will be equally efficient when burning kiln-dried logs with less than 20% moisture.
Q: Can I use my multi fuel stove to burn more than one type of fuel at the same time?
A: We strongly advise against that. Please be aware that burning two different types of fuel at the same time, such as logs and smokeless coals, should be avoided for a number of reasons: the type of gases and particulates that are produced as a result of the combustion of the two fuels is highly polluting and harmful to our health; it can also damage the lining of your flue system and invalidate your warranty.
Q: Do I need to have my wood burning stove serviced?
A: Unlike gas fires and gas stoves, wood burning and multi fuel stoves do not require a yearly service. You may, however, need to replace some of the consumables once every few years such as the stove rope, the stove glass, or the fire bricks. We recommend not overloading the stove and placing the logs in gently and in the centre, so that they don't push against the glass or fire bricks and damage them prematurely. Following these tips will prolong the life of these consumables so you can enjoy your stove without too much hassle.
Q: Will I be banned from using a wood burning stove by 2022?
A: No, you will not be banned. The ban on wood burning stoves is only directed at retail shops which will no longer be able to sell highly inefficient open fires and stoves after 2022. The only stoves allowed to be sold after this date will be the SIA-Approved Ecodesign Ready stoves. If you're a customer who purchased a wood burner that is not Ecodesign Ready before 2022 you will still be allowed to use it after the legislation comes into effect. You can browse through our stove gallery to see some of the Ecodesign Ready stove models we have available.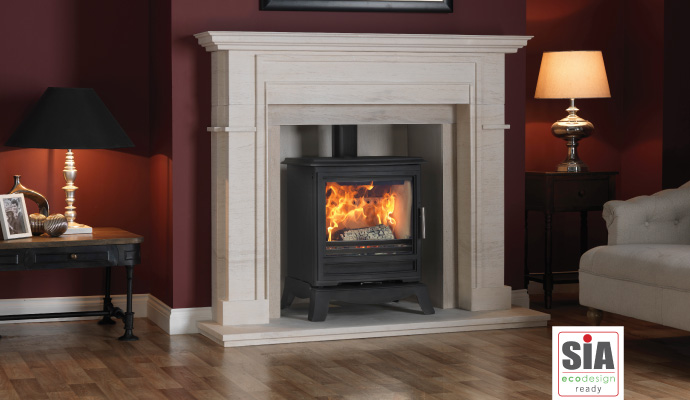 Q: Can I buy the stove and just install it myself?
A: By law, a wood burning stove or multi fuel stove has to be installed by a qualified HETAS registered engineer. Beware of rogue traders and always check the credentials of your installer and ask for their ID to ensure they are qualified. Having a working wood burning stove installed by someone who does not have the proper qualifications may invalidate your warranty as well as your house insurance.
Q: How much does it cost to install a wood burning stove?
A: The cost to fit a wood burner or a multi fuel stove can range anywhere from £300 to £1000 or more and will vary depending on the number of components and the type of materials that are being fitted, especially if additional building work is required.
For a specific price tailored to your needs, or for any more details regarding our products and services, feel free to call us on 02476 559 686 or drop us an email and we'll happily give you all the information you need.